Please note: This page may contain affiliate links. If you buy a product or service through such a link we earn a commission at no additional cost to you.
DBA means "Doing Business As". It is not a business structure like an LLC. See LLC vs DBA guide to learn more. Rather, DBA is a legal filing requirement that allows you to do business under a different name.
---
File Your DBA Online with Featured Services:
Formation Services
Key Features
Value
Learn More

The Best Overall Formation Service

Free registered agent service for a Year.
Only pay for what you need.
Quick turnaround option available.

High-Quality Customer Support

Privacy protection.
U.S based customer support.
Upfront prices with No upsells.

The Most Cost Effective & Affordable

Free LLC Formation.
Incredible customer reviews.
Real-time order tracking.
DBA stands for "Doing Business As". It is a legal filing requirement in which an individual or company files an application with the state to be able to do business using another name.
For example, you may open up a restaurant and want it known as "Joe's Tacos" on all of your marketing materials. In order to do this, you must file a DBA. Depending on the state in which you reside, there may be a small fee associated with filing a DBA.
Still, confused? Let us dig out the topic in detail.
If you're stepping for the first time into the business world, no wonder you are struggling with whether your business needs a DBA or not. This article will let you out of such a struggle and help you decide if you need a DBA or not to operate your business in the USA.
Among all the excitement of starting a new venture, legal technicalities are something that many entrepreneurs find annoying. As a new business owner, many heavy jargons and acronyms such as DBA, EIN, etc., will be frequently thrown upon you.
Well, these legalities and terms should not confuse you. We have got everything related to an LLC and other small businesses sorted for you (See also LLC vs DBA). On the way to a new business adventure, one thing that most entrepreneurs run into is DBA.
So, what exactly a DBA is?
A company is termed to be Doing Business As (DBA) if it operates its business under a name different from its registered business name. You will find some other terms for DBA such as:
Fictitious business name,
Trade name,
Assumed name, etc.
Unlike LLC or corporation, filing your DBA alone doesn't shield and protect your business legally from liabilities or other potential crises. However, depending on the state of your business operation, city, or county and sometimes certain business entities might require a DBA.
Below, you will find details related to DBA, when a business requires one, and some compelling reasons why filing a DBA is a great idea for your business.
Why Do Many Business Owners Register DBA?
Unless business owners register their business as some legal entity such as LLC, corporation, etc., the business defaults to the name of the person or entity that owns the business. Therefore, such business people rename and register their business with a DBA. 
Moreover, DBA is used by some partnerships, sole proprietors, LLCs, and corporations for branding purposes. Let us understand this with this example.
Ben Taylor wishes to start a music business. As he has not registered his business, so by default he will operate under his own name, unless Ben chooses to register his DBA name as "Ben Music" or "Ben Entertainment", etc.
Once Ben has registered his DBA, his full name would not be legally attached to his business's name. Moreover, Ben will also need to comply with his state DBA requirements.
Do Your Business Need a DBA License?
Many small businesses ask this question when they are just starting out. The answer is, it depends. A DBA (or "doing business as") is a legal name for your company that is different from your personal name.
It is used on official documents such as licenses and permits. If you are operating a business under a name other than your own personal name, you will need to file for a DBA.
The DBA requirement depends on the combination of:
The locale's requirements,
The business's legal entity,
The business owner's preference.
Generally, there are three major reasons, stated below, why you need a DBA:
You own a legally registered business entity that is looking to branch out into new services, products, or brands.
You wish to rebrand your legally registered business.
You have an informal business such as a partnership or a sole proprietorship but like to operate under a name other than your personal name. (Please note that this option only works for businesses with very low risk and profit.)
Which Businesses Need a DBA?
Keep in mind that not all businesses need DBAs. In general, businesses that are larger and have more complex needs will require DBAs. The following are some of the business structures that require you to register a DBA:
Sole proprietorships and partnerships
If your business is operating as a sole proprietorship or general partnership and you wish to operate your company under a name other than your or your business partner's full, legal name, you need to file a DBA.
As sole proprietorships and general partnerships are not registered with the state, they don't require to file entity formation papers or a business entity name. Hence, the business owners and the businesses are one or the same entity. It means they also have the same name unless they file a DBA.
Franchises
Generally, franchise owners don't need a DBA. However, to establish their identity as a local business, franchise owners sometimes file a DBA.
For instance, Peter Smith bought a local franchise of Pizza Hut. As franchisees are registered as LLCs or corporations, therefore you will form a franchise under ABC Business LLC or XYZ corporation.
However, if you want your state to know that you are "doing business as" the franchise you joined you will file your DBA "Pizza Hut".
Do Legal Entities Must Require a DBA?
Technically, a limited liability company (LLC), S corporation, C corporation, and limited partnership don't require filing a "doing business as" unless the state, city, or county of the business operation requires it.
Unlike general partnership or sole proprietorships, the above-mentioned businesses are already legally registered entities and have filed business names with the state. So, there is no legal obligation on such entities to file a DBA.
However, these entities still have the option to register a DBA name for branding, rebranding, or franchising purposes. This would allow such businesses to operate under a different name than the name on their state incorporation documents.
Common Misunderstanding With DBA
Many entrepreneurs confuse DBAs with a business structure type. They often assume that by registering a DBA, they are creating a formal business structure that will provide liability protection and protect them from identity theft, etc.
Business owners registering a DBA name only are actually creating a sole proprietorship with a DBA name. Hence, there will be no liability protection or tax flexibility like LLC. However, it is easy to convert a sole proprietorship to an LLC.
How DBA is Different from LLC: DBA vs LLC
There are also notable differences between DBA and LLC. The most common difference between the two lies under the:
Legal Entity (LLC is a legal entity while DBA is not)
Liability Protection (LLC provides limited liability where DBA does not)
Registration Cost (LLC: $40 to $500 filing cost; DBA: $5 to $150)
Ongoing & Maintenance Cost (DBA costs very less than LLC)
For more details, please read our detailed article on DBA vs LLC: Difference | Pros & Cons | Everything You Need to Know!
Advantages of a DBA
For a sole proprietorship or a partnership, using a DBA name have the following benefits:
Increased Privacy
Expanded Branding
Access to Small Business Banking
For formal business structures such as LLCs, corporations, or limited liability partnerships, the following are the benefits of DBA:
Create multiple brands (business names) or lines of business under one LLC or corporation which is important for marketing purposes
Rebrand an LLC or corporation rather than change the main legal business name
Save money as the formation cost of an LLC or corporation is reduced since you are creating multiple businesses under one LLC
How to File DBA for Your Business Step by Step
Now that you understand the basics of what a DBA is and how it can help your business, you may be wondering how to file one. Here is a step-by-step guide to help you file a DBA license:
1. Choose a business name. This is the name under which your company will operate. It must be unique and cannot be trademarked or copyrighted.
2. Reserve the business name with your state. You can do this by filing a DBA form with your local Secretary of State's office. There may be a small fee associated with this.
3. Create an LLC or corporation. This will provide you with some legal protection for your business name.
4. File a fictitious name statement. This document will need to be filed with your local county clerk's office. The cost for filing this varies by state, but you also need to file a fictitious name statement with the county recorder's office.
5. Set up an accounting system and create invoices. Since your business will operate under a name other than your own, you will want to track all of its financials separately from your personal finances. You can always hire someone else to do this for you if necessary.
6. Use contracts throughout the business process. These serve as signed agreements between you and another person or company that confirm both parties are agreeing to certain terms in regard to a transaction between them. Contracts are an important part of running any business, especially one that uses aliases because they are legally binding documents.
7. Always carry business cards with you if your company will have a DBA. This is especially important when it comes to checking out at businesses or attending an event, so you can easily identify yourself as the owner of the company in case anyone should ask.
8. Sign all official paperwork using your alias name. Again, this protects your identity and ensures that anything you sign under another name can be considered invalid without your signature on file with the government agencies that issue these documents.
9. Create invoices for transactions made under your alias name or conduct any other business-related tasks using this moniker instead of your own legal name.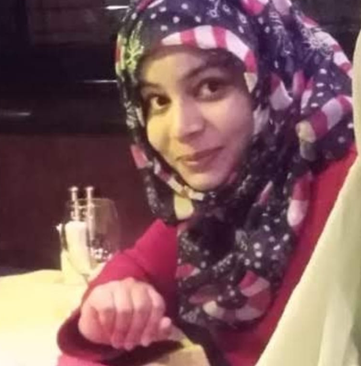 Aisha Noreen is an owner of a small business with more than 9 years of experience in the marketing industry. With the wisdom of an old soul, she always seeks innovation and mind-blowing ROI techniques. Her unique approach helped many small businesses thrive and she can surprise you in many ways as well. Believe it or not, her energy, passion, and creativity are contagious enough to transform your business and take it to another level.