The process of filing a DBA can seem daunting, but this guide will help you to feel prepared. You'll find out how quickly the Rhode Island DBA application is approved and why being informed could also mean better chances!
Important! Please keep in mind that DBA is not a business structure, so it won't protect you from liabilities, lawsuits, or any other unforeseen situations. DBA stands for Doing Business As. – often precedes the name under which a business operates, which is not the legal name of the business.
Therefore, before starting, make sure you understand the difference between informal business structures such as sole proprietorship and formal ones like corporations and LLCs.
To register or renew the trademark, trade name, or service mark for your company in Rhode Island you need to file the application to the Secretary of State. Here is what you need to do:
Rhode Island Business Entity Search
Your company's trade name should be unique and have not been acquired by any other entity in Rhode Island. Moreover, this name must also meet the business name requirements of Rhode Island.
First, you have to search the Rhode Island Department of State's Business Nmae Search portal for the DBA, Business, & Fictitious names. Check the portal thoroughly to know whether the name that you wish to have for your business has already been taken by someone or not. Make sure, this name isn't already in use.
Note: You can also find a complete guide on business name search here.
Once you are done searching, the next step is to review the naming requirements of the state of Rhode Island. In general, your DBA should not include:
Term that confuse your business with government institutions such as state department, FBI, treasury, etc
The word "bank, university, attorney" require additional paperwork and physician, lawyer, or other licensed professional must be a part of the business.
Register Your Rhode Island DBA
Businesses That Register DBA With County's Clerk
Rhode Island sole proprietors and partners are required to file an assumed business name application with the city clerk's office(s). The assumed business name must be filed in the city where the business is conducted or business orders are transacted.
Rhode Island State's website helps you find your city clerk's contact information. 
Businesses that Register DBA with the Secretary Of State ($50)
The following businesses need to register their trade names with the Rhode Island Secretary of State:
Limited Liability Companies (LLCs)
For-profit Corporations
Nonprofit Corporations
Any Foreign Filing Entities
Limited Partnerships (LPs)
Limited Liability Partnerships (LLPs)
File a Rhode Island DBA online or by downloading the respective LLC Fictitious Name statement, corporation Fictitious Name statement, LP Fictitious Name statement and sending it to:
DBA Filing Mail Address:
Division of Business Services
148 W. River Street
Providence, RI 02904-2615
Top Tip:
Instead of doing it yourself, save some time by hiring a reliable formation service like ZenBusiness. You can see editors' Review on ZenBusiness to decide if it's the best choice for your company.
The following information must include in the Rhode Island trade name form:
Your business name and adress
Owners/partners of the business and addresses
Entity type (eg; LLC, sole proprietorship, partnership, corporation)
Trade name's description
Renew, Change or Withdraw Your Rhode Island DBA
Renew Your Fictitious Name With the State
Assumed Business Name in Rhode Island does not expire. So no need for the renewal of DBA in Rhode Island.
Change Your Fictitious Name
If you wish to make changes in your Rhode Island assumed business name, you need to file the new trade name in RI.
Withdraw Your Fictitious Name ($50)
You can cancel your Rhode Island assumed business name by filling Statement of Abandonment of Use of a Fictitious Name. For LLC and corporation, you can cancel RI DBA online, or you can apply via mail by completing the respective LLC form , Corporation form or LP form. Send your DBA cancellation form to the following address:
Mail Address:
Division of Business Services
148 W. River Street
Providence, RI 02904-2615
Editor's Insight
Filing a Rhode Island fictitious business name, aka a Rhode Island DBA (doing business as), is an easy and straightforward process. If you want to save time and effort, LLC filing companies like LegalZoom and ZenBusiness can help you get that at a fraction of the cost.
However, if you are interested in DIY, you just need to follow the above-mentioned step-by-step guide or see how to Get a DBA in any of the 50 states.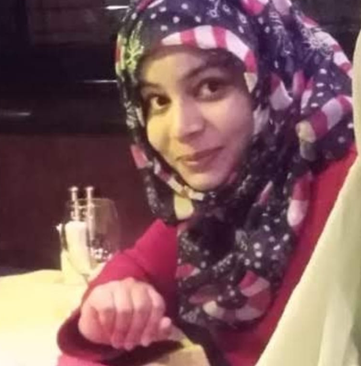 Aisha Noreen is an owner of a small business with more than 9 years of experience in the marketing industry. With the wisdom of an old soul, she always seeks innovation and mind-blowing ROI techniques. Her unique approach helped many small businesses thrive and she can surprise you in many ways as well. Believe it or not, her energy, passion, and creativity are contagious enough to transform your business and take it to another level.
Please note: This page may contain affiliate links. If you buy a product or service through such a link we earn a commission at no additional cost to you.