There are many benefits that come from operating as a DBA (Doing Business As) in North Carolina. But the question is how exactly you can file your DBA. Read on to figure out how!
Important! Please keep in mind that DBA is not a business structure, so it won't protect you from liabilities, lawsuits, or any other unforeseen situations. DBA stands for Doing Business As. – often precedes the name under which a business operates, which is not the legal name of the business.
Therefore, before starting, make sure you understand the difference between informal business structures such as sole proprietorship and formal ones like corporations and LLCs.
To register or renew the trademark, trade name, or service mark for your company in North Carolina you need to file the application to the Secretary of State. Here is what you need to do:
North Carolina Business Entity Search
Your company's trade name should be unique and have not been acquired by any other entity in North Carolina. Moreover, this name must also meet the business name requirements of North Carolina.
First, you have to search the North Carolina Secretary of State'sAssumed Business Name's database for the DBA, Business, & Fictitious names. Check the portal thoroughly to know whether the name that you wish to have for your business has already been taken by someone or not. Make sure, this name isn't already in use.
Note: You can also find a complete guide on business name search here.
Once you are done searching, the next step is to review the naming requirements of the state of North Carolina. In general, your DBA should not include:
LLC, Incorporated, Corp., or any business entity suffix unless the business is actually an LLC or corporation.
The terms such as banker, bank, banking cooperative, mutual, co-op, trust, architecture, architectural, architect, certified public accountant (CPA), engineering, engineer, Rx, apothecary, insurance, prescription drug, pharmacy, drug, prescription, surveying, realtor, surveyor, survey, and wholesale without approval.
Register Your North Carolina DBA
Businesses in North Carolina are required to file an assumed business name application with the county clerk's office(s) where the business is conducted or business orders are transacted.
All you need to do is to download the DBA filing form and after completing the required information, return your certificate of assumed business name form to your county's Register of Deeds office.
North Carolina Association of Registers of Deeds website helps you find your county clerk's contact information. 
Note: You can not file a DBA online in the state of North Carolina.
Top Tip:
Instead of doing it yourself, save some time by hiring a reliable formation service like ZenBusiness. You can see editors' Review on ZenBusiness to decide if it's the best choice for your company.
The following information must include in the North Carolina trade name form:
Your business name and adress
Owners/partners of the business and addresses
Entity type (eg; LLC, sole proprietorship, partnership, corporation)
Trade name's description
County or counties where the business operates
Renew, Change or Withdraw Your North Carolina DBA
Renew Your Fictitious Name With the State
Certificate of North Carolina Assumed Business Name does not expire. So there is no need for the renewal of DBA in North Carolina.
Change Your Fictitious Name
If you wish to make changes in your North Carolina assumed business name, you can do it by filling the respective Amendment of the Assumed Business Name Certificate application and returning it to the register of deeds office where the DBA has been registered.
Withdraw Your Fictitious Name
You can cancel your North Carolina assumed business name by filling the Withdrawal of Assumed Business Name Certificate application and returning it to the register of deeds office where the DBA has been registered.
Editor's Insight
Filing a North Carolina fictitious business name, aka a North Carolina DBA (doing business as), is an easy and straightforward process. If you want to save time and effort, LLC filing companies like LegalZoom and ZenBusiness can help you get that at a fraction of the cost.
However, if you are interested in DIY, you just need to follow the above-mentioned step-by-step guide or see how to Get a DBA in any of the 50 states.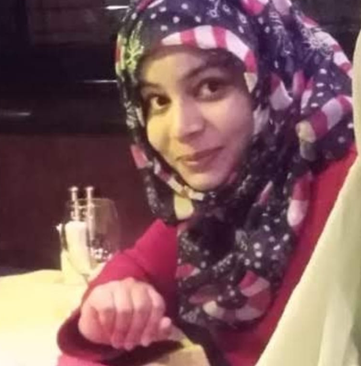 Aisha Noreen is an owner of a small business with more than 9 years of experience in the marketing industry. With the wisdom of an old soul, she always seeks innovation and mind-blowing ROI techniques. Her unique approach helped many small businesses thrive and she can surprise you in many ways as well. Believe it or not, her energy, passion, and creativity are contagious enough to transform your business and take it to another level.
Please note: This page may contain affiliate links. If you buy a product or service through such a link we earn a commission at no additional cost to you.