Please note: This page may contain affiliate links. If you buy a product or service through such a link we earn a commission at no additional cost to you.
Welcome to our review of ZenBusiness Registered Agent Services for the year 2023.
Quick Answer
ZenBusiness is a great choice for registered agent services. It offers competitive prices, transparent packages, and a user-friendly dashboard. Just pay $99 a year for the standard package and $149 for the complete package of registered agent service.
ZenBusiness also offers a unique and unmatched value by providing a free registered agent service for 12 months if you go with their LLC services starting from $0 plus state fees. This is a great deal compared to other formation service providers like LegalZoom. Once the service is expired, customers can renew the service for $99 a year.
Registered Agent Services
Key Features
Value
Learn More

The Best Overall Formation Service

Free registered agent service for a Year with LLC service.
Anytime access to online documents.
Expert support 24/7.
If you're going to start a business or you're an established business owner looking to streamline your compliance and formation process, you may have come across the term "Registered Agent" and wondered what it is and why it's important. And if it is important, then which is the best registered agent service?
In this review, we will take a closer look at the role of an LLC registered agent and how ZenBusiness can help you navigate this aspect of business compliance with ease and efficiency.
What is a Registered Agent?
A Registered Agent, is a service of process or a person, plays a vital role in the business world. A Registered Agent as a service or a person is responsible for receiving and handling important documentation, including legal papers and official mail, on behalf of a company i.e. mostly LLC or Corporation.
Additionally, a registered agent also acts as a point of contact for government entities, ensuring that a business stays compliant with state regulations.
So, in short, a registered agent acts as a shield for a company, protecting its privacy and interests. ZenBusiness here is one of the top-rated registered agent services providers with flexible offers, prices, and packages.
Introduction to Zenbusiness
ZenBusiness is a company that specializes in providing company formation services to businesses of all sizes. Since its inception in 2005, the company has been dedicated to helping entrepreneurs and business owners navigate the process of forming an LLC, whether it be by providing formation services, registered agent services, or a combination of both.
ZenBusiness Registered Agent Review (Detailed)
ZenBusiness is an outstanding choice for businesses looking for LLC and corporation services. Based in Texas, the company offers comprehensive packages at competitive prices. The team at ZenBusiness has put a lot of thought into the features included in each package of registered agent services to ensure that customers have everything they need to start their businesses.
What sets ZenBusiness apart from other leading services like LegalZoom, Northwest Registered Agent, etc. is that they offer a free Registered Agent service for a full year when you choose their LLC formation service. This is an incredible value that can save you money and make the process of starting your business even more stress-free.
Important: ZenBusiness provides its customers with a free registered agent service for 12 months. When this offer expires, you can still renew it by paying only $99 a year.
Pros & Cons
Packages & Prices Offered by ZenBusiness
ZenBusiness is a top-of-the-line choice for businesses seeking registered agent services. They offer two comprehensive packages, the Standard Package, and the Complete Package, that cater to different business needs and budgets.
These packages are designed to provide you with all the essential services you need to stay compliant with state regulations and provide you with the support and guidance you need to grow your business.
1) ZenBusiness Registered Agent: Standard Package – $99/year
ZenBusiness's Registered Agent Standard Package offers reliable and affordable services including a registered agent, online document access, and expert support for $99/year plus state fees.
It provides all the essential services for compliance with state regulations and expert support for a smooth process. It's a great option for businesses looking for essential services at an affordable price.
2) ZenBusiness Registered Agent: Standard Package – $149/year
ZenBusiness's Registered Agent Complete package is an affordable and comprehensive package that includes a registered agent, online document access, expert support, and Worry-Free Compliance at just $149/year.
It offers great value compared to other providers like Legalzoom, which charges $299/year for similar services and includes additional features to save time and money.
Customers Reviews & Feedback
Based on customer feedback mostly published on TrustPilot, and BBB, it seems that ZenBusiness Registered Agent Service is a reliable and effective option for businesses looking to stay compliant with state regulations.
Customers have praised the company's customer service, fast turnaround times, and the inclusion of a registered agent service in the annual fee.
Many customers also mentioned that they were considering doing their LLC filing on their own but decided to go with ZenBusiness due to the peace of mind and convenience that comes with having a trusted and professional registered agent.
Overall, customers seem to be impressed with the ease of use, support, and registered agent service provided by ZenBusiness. Many recommend the service and value the privacy protection that comes with having a registered agent that keeps personal addresses off the books.
How We Rate ZenBusiness Registered Agent Service?
ZenBusiness is a great choice for businesses looking for registered agent services.
Cost & Prices: ZenBusiness offer great value with a free registered agent service for the first year of LLC formation and a refreshing price of $99 for entrepreneurs who only need a registered agent service provider.
Customers Support: The company has a reputation for excellent customer service, with a 9.4 TrustScore on TrustPilot and positive customer feedback. Their representatives are friendly, knowledgeable, and ready to correctly answer your state-specific questions.
Ease of Use: While the checkout process may take longer than other services, ZenBusiness does offer a user-friendly, or Ease of Use, intuitive dashboard for all their services where you can keep track of all your documents in real-time for convenience.
Other Features: Additionally, if you upgrade to the Worry-Free Compliance Guarantee, you will be provided with necessary alerts so you won't have to worry about missing important deadlines or filings. This registered agent service allows you to complete up to two filings for free (excludes state fees) per year. This service is a great way to ensure that your business stays compliant with state regulations and avoids any issues.
Bottom Line
In conclusion, ZenBusiness is a great option for businesses looking for registered agent services. Their pricing is competitive, they offer transparent and comprehensive packages, and their dashboard is user-friendly.
While there are other affordable registered agent services on the market such as Incfile and Inc Authority, ZenBusiness stands out for its affordable pricing and easy-to-use dashboard. It's a reliable and affordable choice for any business looking for registered agent services.
Frequently Asked Questions (FAQs)
Is the registered agent service offered by ZenBusiness legitimate?
Yes, the registered agent service offered by ZenBusiness is legitimate and reputable.
Is it worth using ZenBusiness for compliance without worrying?
ZenBusiness offers a Complete package in their registered agent service that includes a worry-free guarantee which is designed to assist customers with filing annual reports with their state. This helps to ensure compliance with state regulations.
Is there an app available from ZenBusiness?
The ZenBusiness app offers a convenient way for customers to manage their business and take advantage of the Registered Agent service on the go. This app allows users to monitor their business formation progress, communicate with clients, generate invoices, process payments, and receive support from a live representative all in one place.
Can I act as my own registered agent?
Yes, if you have time, you can act as your own registered agent.
Can a registered agent be changed?
Yes, an LLC's registered agent can be changed. The process for changing a registered agent varies depending on the state where the LLC is registered. In general, an LLC can change its registered agent by filing a document. For more details, you can see how to change the registered agent in your state.
How long has ZenBusiness been in operation?
ZenBusiness has been in operation since 2015 and despite being a relatively new player in the online business services industry, it has already formed thousands of businesses. The company aims to form a million more business entities in the next five years.
References: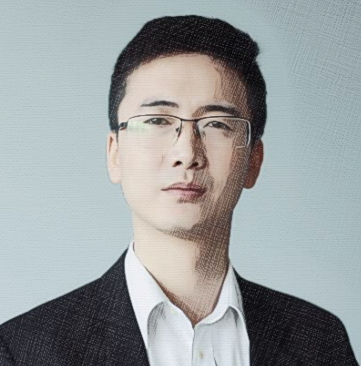 Alfie Wilson, Esq., is a legal content writer with expertise in business formation, criminal law, veterans disability, family law, DUI law, personal injury, animal welfare, and legal writing. He holds a J.D. from Emory University School of Law and has experience in appellate advocacy and regulatory matters. Alfie's passion lies in breaking down complex legal topics for a non-lawyer audience. He currently writes for law firms and non-profits on various issues and resides in Arlington, Virginia.