Please note: This page may contain affiliate links. If you buy a product or service through such a link we earn a commission at no additional cost to you.
For almost 14 years, Rocket Lawyer has been on the top of the list of Entrepreneurs' most favorite LLC formation services.
The company, RocketLawyer.com, is known to help more than 20 million clients to successfully form their businesses. But does it really deserve the Honor in 2021? It is yet to be discovered.
So let's find out in this review whether Rocket Layer LLC formation service is really the best choice to form your LLC today or not.
Best about Rocket Lawyer LLC Services
As the competition in the field of legal services is quite high, therefore, each LLC formation company holds a specialty to define it, which distinguishes it from others and helps to stand out of the crowd.
So just like others, Rocket Lawyer also has its individual specialty and that is; Rocket Lawyer offers all of its legal services from top to bottom in just one single affordable package. You don't have to get confused between the varieties of multiple packages.
Apart from this, there are a few other things that makes the strength of rocket Lawyer and help it stand among the top LLC formation services which are:
Highly positive customer's reviews
Great customer support
And 100% satisfaction guaranteed
Rocket Lawyer Pros and Cons
Pricing| Packages| Services of Rocket Lawyer
For Members
For the premium members of Rocket Lawyer, the pricing scheme of LLC formation and other services is somewhat different as compared to that of non-members.
However, to become a premium member of Rocket Lawyer, you would first have to apply for it and if you get approved, then you'll have to pay $39.99 monthly to sustain your membership. Apart from this, the pricing model for business formation is discussed below.
LLC and Incorporation Formation Fee
If you are a premium member of rocket lawyer, then Price for LLC formation will come with lots of advantages for you as you don't have to pay for the documents filing if you are a new member and will be charged 25% off plus state fee afterwards.
Similarly, registered agent services are also 25% off for the members.
Legal Documents
Legal Documents creation is also free for the premium members, however non-members would have to pay some price for this service.
Attorney Services
Most of the attorney services including document defense, Q/A's with lawyer, half hour legal consultation are free for the members. Moreover, they offer the members with a 40% discount if they want to hire a Rocket Lawyer's registered On Call attorney.
For Non-Members
As said above, the prices are different for non-members, and they would be likely paying for the services that were free in membership. Let's have a look at them.
LLC and Incorporation Formation Fee
If you are a non-member and want to form an LLC with Rocket Lawyer, then you'd be paying $99.99 plus state fee for document filing. Moreover, to get advantages from the registered agent services, you'll be charged $149.99 per year.
Legal Documents
As a non-member, you will also have to pay separate fee for legal document creation service which is $39.99.
Attorney Services
As for the attorney services, a non-member would have to pay $9.99 for document defense, $49.99 for Q/A's with lawyer, $59.99 for 30 minutes consultation, and finally you have to pay full price for the on Call Attorney as you are not offered with any discount.
Additional Free Features
Most of the features of Rocket Lawyer are often free for members, though they have to pay for some service but that too with discounts.
So if you are a member, you can ask for of any of the above services separately for free by just paying a monthly fee. However, if you are not a member, then you are unable to get these services for free and would have to pay for each if you need them separately.
Just in case if you are looking for more add-on features, then you must read the review of LegalZoom as they do offer a good collection of additional services.
Add on Services
Additional A la carte services which you can ask for on Rocket Lawyer by paying extra includes:
Non-Disclosure Agreement
Operating Agreement
Independent Contractor Agreement
Business Contract
Customer Support
Rocket Lawyer are popular for providing their customers with stellar customer support. They are available for customer service on every weekday for 12 hours 6 a.m. to 6 p.m. customers can contact them anytime between Mondays to Friday either via phone, email or live chat.
One of the best thing about their customer support because of why most customers have rated them in top is that they allow you to use their customer service for free for the first seven days, even when you have no intent to purchase their services,
Customer's Review and Feedback
Over the past decade, Rocket Lawyer has effectively managed to get thousands of reviews from its customers. Though the reviews are a mixture of negatives and positives. However, the plus point is that most of the reviews are generally positive.
Apart from the positive customer reviews, they have also maintained a good rating:
Site jabber: 4/5
Trust Pilot: 4.6/5
Our Rating for Rocket Lawyer LLC Formation
Rating on Registered Agent Service: 3.2/5
Though many would feel that the fee for a registered agent is a bit high, if we look from the aspect of a member, then, in that case, they are offering a discount of 25% which only a few other services tend to offer.
Moreover, most of their customers have especially praised their service of their registered agent, therefore by keeping these aspects in consideration, we would give it an honest rating of 3.5 out of 5.
Rating on Filing: 4.5/5
The document filing of Rocket Lawyer comes second if compared to BetterLegal. They provide their customers whether a member or a non-member with an affordable and fast filing service so we would give them a rating of 4.5 for their document filing.
Rating on Costs and Prices: 4.4/5
Even though their prices are a bit high than many of the other services, but only if you are a non-member.
If you are a premium member, you can get all those high-priced services for free by only paying $39.99 a month. So due to this fact, we would rate it with 4.4 stars out of 5.
Rating by Ease of Formation: 4.9/5
It's no surprise why we've rated it with 4.9 stars. Rocket lawyer is best known to provide its customer with the most easily and simple LLC formation process.
They take care of the majority of work by themselves and rarely disturbs the customer for it.
Rating by Customer Services: 4.6/5
Rocket Lawyers deals with their customers with pure dedication which evident from the fact that they are available throughout the business days for 12 hours, so it would be real just to give them 4.6 stars for their customer rating.
Any Discount Offer?
As for the discounts, Rocket Lawyer has great offers for their members. Premium members of Rocket lawyers are given special discount on registered agent services and On Call attorney.
As discussed above, members can acquire these services for 25% and 40% off respectively.
Best Alternatives to Rocket Lawyer vs. ZenBusiness
If you are not satisfied with the Rocket Lawyer, then don't worry. We've still got a better option for you.
The best alternative that can compete with the services of Rocket Lawyer is ZenBusiness. Why ZenBusiness is considered the best one to replace rocket lawyer is because ZenBusiness has a comparatively high rating of 4.8 stars.
Moreover, it is much more economical with a starting price of just $39. So if you are interested in ZenBusiness, you can read the complete review here.
Bottom Line
On the whole, we would say that Rocket Lawyer is not a bad idea to from you LLC. Though their prices are a bit high for the non-members which is a negative aspect. But if we look on the other side, the members can have all these services or at least most of them for free which is a good reason to opt for it.
Frequently Asked Question (FAQ's) on Rocket Lawyer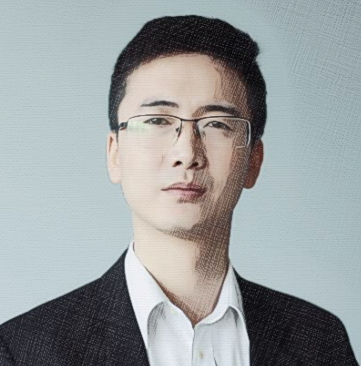 Alfie Wilson, Esq., is a legal content writer with expertise in business formation, criminal law, veterans disability, family law, DUI law, personal injury, animal welfare, and legal writing. He holds a J.D. from Emory University School of Law and has experience in appellate advocacy and regulatory matters. Alfie's passion lies in breaking down complex legal topics for a non-lawyer audience. He currently writes for law firms and non-profits on various issues and resides in Arlington, Virginia.