Does your LLC or corporation need top-rated registered agent services to stay compliant and meet important filing deadlines? This LegalZoom registered agent review may help you find a professional service that best values your every dollar.
Our Featured Choice
Formation Services
Key Features
Value
Learn More

The Best Overall Formation Service

Free registered agent service for a Year.
Only pay for what you need.
Quick turnaround option available.

The Top-Notch Customer Care

Free account for DIY assistance.
Monthly finance is also available.
Upfront prices with no hidden charges.

The Most Affordable Formation Company

Easy to use Dashboard.
Free learning center.
Quick order turnaround.
What is a Registered Agent, and Why Do You Need it?
When it comes to starting a new business, there are a lot of legalities to take care of. One of the most important things you'll need to do is choose a registered agent.
A registered agent is someone who receives official and legal documents on behalf of your company. They can be an individual or a company like Zenbusiness, but they must be based in the state where you're incorporating them.
The registered agent's name and address are essential requirements for your corporation or LLC registration. Without these, your certificate of formation will be incomplete and rejected by the state authorities.
A registered agent is required in all 50 states and plays a vital role in keeping businesses compliant with state regulations.
LegalZoom Registered Agent Review: Our Approach
We understand that deciding on a professional registered agent service is very draining and time-consuming, especially when you have plenty of good options. That is why we covered every possible aspect that plays a vital role in decision-making.
In this LegalZoom registered agent review, we tried to answer:
Is LegalZoom registered agent service worth it?
Is there any alternative or better option than LegalZoom registered agent?
For whom LZC registered agent services are suitable and who should look for alternatives?
Analyzing the information surrounding these questions will enable business owners and entrepreneurs to find a suitable registered agent service tailored to their customized needs.
Is LegalZoom Registered Agent Service Worth it?
LegalZoom is a popular online legal services company that offers a variety of legal services, business registration solutions (LLC, corporation, LLP), and registered agent services. Here is how we see the LegalZoom registered agent service at a glance:
| | |
| --- | --- |
| Features | Our Rating |
| Overall Pricing | 3.5/5 |
| Cost Value and Included Features | 3.2/5 |
| Company's Track Record | 4.7/5 |
| Customer Care | 3.8/5 |
| Customer Reviews | 3.4/5 |
| Ease of Use | 3.9/5 |
Here's a more detailed look at the features and benefits of LegalZoom's registered agent service:
When it comes to brand power, it is surprisingly hard to beat LegalZoom. The company has served 3.5+ million customers, from business registration to tax consultation and legal advice.
The company is offering legal services at a lesser price than other legal firms and individual attorneys. However, when it comes to incorporation or registered agent services, companies like ZenBusiness, BetterLegal, Northwest Registered Agent, and Incfile beat the brand power of LegalZoom.
Here are some of the advantages and disadvantages of LegalZoom registered agent services:
Detailed Breakdown of LegalZoom Registered Agent Rating
While handing over a crucial responsibility of a registered agent, you must make a wise decision. Registered agent service is a combination of several features that make it better or worse when you make a comparison with other companies.
We spent days researching and putting a lot of work into analyzing those features. After reviewing the third-party review platforms, contacting some previous customers, and trying some of the company's features, here is how we rate LegalZoom registered agent service:
(3.5/5)
Overall Pricing
LegalZoom registered agent service is, beyond any doubt, overpriced. They offer a straightforward registered agent package costing $299 per annum. Although LZC offers more than just document forwarding at this price, you can still get similar features at $150 from companies such as ZenBusiness.
(3.2/5)
Cost Value and Included Features
LegalZoom as your registered agent provides you with the following features:
Registered agent services
Compliance calendar
Business data protection
Unlimited cloud storage
Guaranteed satisfaction
Still, these features are not enough to set such a high price for a registered agent service. Companies like Northwest Registered Agent offer much more than this, including local document scanning, prefilled state forms, premium data privacy, and more at much less price.
(4.7/5)
Company's Track Record
LegalZoom has got an excellent track record with an outstanding customer profile. Established in 1999, LegalZoom has served more than 3.5 million customers in different aspects. Currently, LegalZoom is offering compliance and legal solutions advice to its customers with over 1 million active subscriptions.
(3.8/5)
Customer Support
LegalZoom's customer care representatives are friendly and knowledgeable. However, getting in touch with customer support is sometimes nerve-racking. Owing to a large customer profile, perhaps its representatives are busy resolving the issues of its customers, making it difficult to connect with them.
However, once you get connected, you will find customer support and service dedicated to troubleshooting your issues. Still, some clients complain of their slower process and lack of communication.
Despite that, we rated their customer support service well due to their availability timings. You can get connected to their representatives on weekends as well. For weekdays the availability timings are 8 am to 10 pm ET, and for weekends you can reach out to customer care representatives from 10 am to 7 pm ET.
(3.4/5)
Customer Reviews
LegalZoom, despite having a vast customer profile, contains mixed baggage when it comes to customer reviews. Some clients are exceptionally satisfied while others complain about their different services.
On the third-party review platform, LegalZoom is rated between 3.5/5 to 4.6/5. Let's have a look at some of the famous review platforms:
Sitejabber Rating 3.5/5 with 1,054 Customer Reviews
Better Business Bureau Rating 4.56/5 with 5,686 Customer Reviews
Trustpilot Rating 4.5/5 with 1,675 Customer Reviews
(3.9/5)
Ease of Use
LegalZoom's website is well-designed in terms of user experience, and you can easily find the information you seek. However, upsells bother you when you are placing your orders with them. 
Their relentless upsell attempts made us rate them relatively low. Whenever you order business formation or registered agent service from LegalZoom, they try their best to sell you other services. So, whether those services are directly related to your purchase or not, you feel persuaded and may end up paying a lot more than you expected.
Alternative to LegalZoom Registered Agent
After going through the features mentioned above, we concluded that if you are purely looking for registered agent services, there are several better options. We compared our top picks like ZenBusiness and Northwest Registered agent with LZC registered agent service, as their online LLC services are outstanding. Here is how we found them better than LegalZoom registered agent:
Features
LZC Registered Agent
ZenBusiness Registered Agent
Northwest Registered Agent
Overall Price
$299
$99-$149
$125
Included Features
A compliance calendar, Business data protection, Unlimited cloud storage, Guaranteed satisfaction
Document scanning and uploading to your dashboard,- Notification via mail,
Compliance assurance added protection
Pre-filled state forms, Annual report reminders, Same-day local scans, Free mail forwarding, Privacy by Default, Lifetime support from their Corporate Guides
Company's Tract Record
Establish in 1999 with 3.5 M customers
Established in 2015 with 250K customers
Established in 1998 with 2 M customers
Customer Care
Also available during weekends but hard to connect with them
Not available on Saturday but you can easily connect with them during weekdays or Sunday
Not available on Sunday but you can easily connect with them during weekdays and Saturday
Customer Reviews
Mixed bag
Mostly positive
Very view compared to the company's customer profile
Ease of Use
7 upsells totaled $1,688
6 upsells totaled $600
No Upsells and supreme data privacy
For Whom LZC Registered Agent Service Suitable?
If you value brand power above everything or require continuous legal assistance, you may consider LegalZoom registered agent service. You will get a satisfaction guarantee and reclaim a refund within 60 days of purchase. Please note that the fees paid to the government and third parties are not refundable.
Who Should Look for Alternatives?
If you value customer reviews and multiple features at an affordable price, then you should look for an alternative to LZC registered agent service. We recommend ZenBusiness and Northwest registered agents as they are affordable and offer much more at a lower price. However, if you want some more options, go through our 6 best registered agents review and decide for yourself.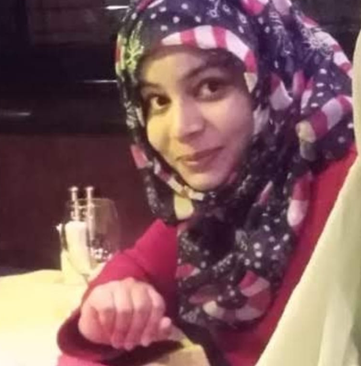 Aisha Noreen is an owner of a small business with more than 9 years of experience in the marketing industry. With the wisdom of an old soul, she always seeks innovation and mind-blowing ROI techniques. Her unique approach helped many small businesses thrive and she can surprise you in many ways as well. Believe it or not, her energy, passion, and creativity are contagious enough to transform your business and take it to another level.
Please note: This page may contain affiliate links. If you buy a product or service through such a link we earn a commission at no additional cost to you.