Please note: This page may contain affiliate links. If you buy a product or service through such a link we earn a commission at no additional cost to you.
MyCorporation Review: In this article, we're gonna walk you through an in-depth review of one of the top leading online LLC formation services, MyCorporation.com.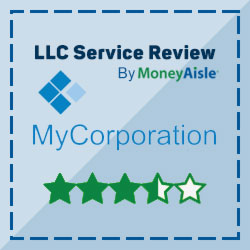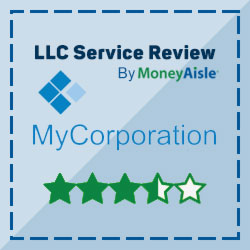 Choosing an LLC formation company for sure comes with lots of challenges. One has to do extensive research before opting for any LLC service provider because a significant part of the future of your company depends upon how it was formed, so it's important to choose the best agency to form your company.
There are many business formation companies out there that can help you with their excellent services. Most of them often come with great fees like LegalZoom. You can also see our article on MyCorporation vs LegalZoom comparison to clear your view.
As most of the startup are often looking for affordable services but no compromises on quality, MyCorporation is one of the formation service providers that offer discounts and coupons.
Though not as best as most of the top-rated LLC formation services, but MyCorporation LLC service is possibly the service you are looking for in LLC formation at affordable prices.
Is that discount and lower price worth the service they provide? That is why you're going to read this review.
So let's have a little info about the brand and then proceed further.
About MyCorporation: Form an LLC or Incorporate
MyCorporation.com is one of the oldest & most experienced business formation companies, founded in 1998. Present for more than 20 years in the market, the company has already helped millions of customers to successfully form their business in all 50 states.
With thousands of positive feedbacks & reviews, Mycorporation.com has gained much popularity among entrepreneurs.
You can hire them at a $30 discount from here to form an LLC or Incorporate. However, it better to review before you take any action. So let's have a walk through its brief review.
MyCorporation Pros and Cons
What we like in MyCorporation:
One of the oldest and experienced company
A good option for small businesses
A large number of positive feedbacks
Affordable starter package (in $99 plus state fee)
Offers a lot of discounts (apply promo code here)
Fast application process
Also offers unemployment insurance and income tax assistance
FREE EIN/Tax ID filings for any business (Use Coupon Code FREEEIN)
What we don't like:
MyCorporation Pricing | Packages (Save $30)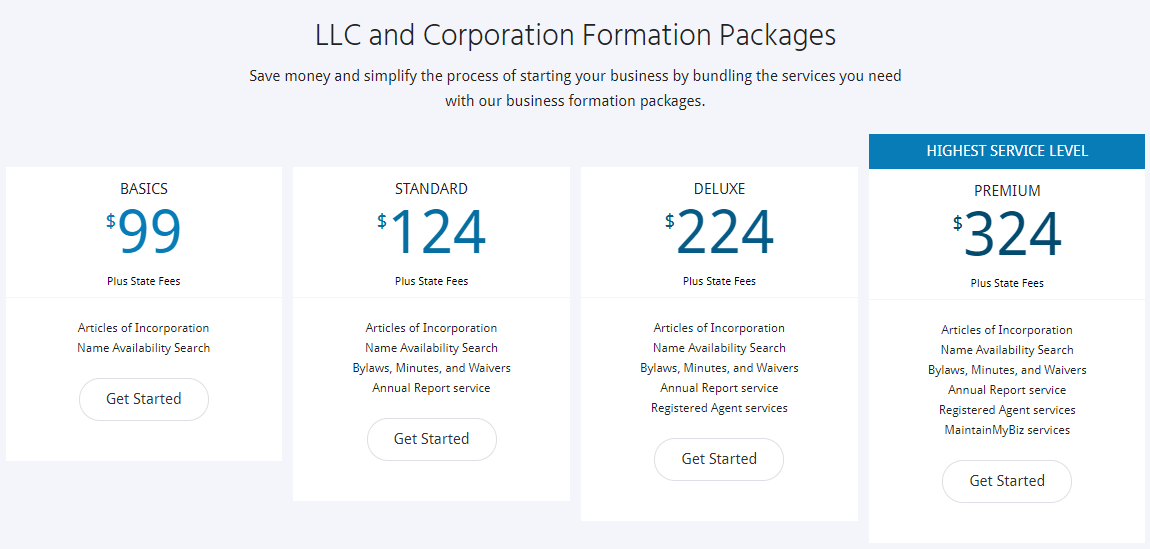 Basic ($99)
The basic package of MyCorporation starts is for $99 plus state fee and cover-up following services:
Name availability search
Preparation of articles of formation
Document filing with the state of secretary
Standard ($124)
MyCorporation's Standard package comes for $124 plus the state fee. It includes the following services:
Name availability
Preparation and filing of articles of organization
Annual report service
Deluxe ($224)
For the deluxe package, MyCorporation charges you $224 plus state fee and offers the following services:
Name availability check
Preparation and filing of articles of organization
Annual report service
One year Registered agent service
Premium ($324)
Their premium package costs $324 plus state fee and covers everything in the above-given packages along with providing you with one year of MaintainMyBiz subscription which provides you additional services of:
Initial Report
Annual Report
Corporate Seal
Fictitious Business Name (DBA)
Reinstatement
S-Corp Election
Amendment
Apostille
Stock Certificates
Membership Certificates
LLC Operating Agreement
Dissolution
Certificate of Good Standing
Corporate Minutes and Bylaws
Foreign Qualification
Certified Copies of Documents
How We Rate MyCorporation?
Even though not one in a million, but MyCorporation no doubt holds the position of one in thousands, and therefore we have rated it with 4.6 stars out of the whole.
Though it might seem that their packages are a bit pricey as compared to the services they provide, if we take a better and detailed look, then they worth the price, because they are providing all the services with complete loyalty (and even offering a large discount on its services), which is evident from the highly positive reviews they have received in the past years.
Moreover, their customer support is beyond compare as they have assigned a team of trained professionals who are always there to help you either via live chat, via phone, or through the mail. Along with all this, they are providing you an extremely user-friendly interface with an absolutely straightforward process without any nonsense. Their turnaround time is also quite efficient as the process takes only as much less time as 2 days to begin.
So you see we have a lot of other reasons too to rate it 4.6 stars.
MyCorporation: Discount Offers (Get $30 Off)
When it comes to discounts, MyCorporation is offering a great deal of discounts than any other company, on both Business Formation and LLC formation services.
$30 Discount on Business Formation
If you apply for any of the MyCorporation's business formation services via the MoneyAisle, you'll get a discount on all of them up to $30.
Note: Use code SAVE2021 for $30 off your order!
$20 Discount on LLC Formation & Incorporation
As for the LLC formation, if you take any of their LLC packages, you'll be able to get a discount of $20 on each package.
Note: Use code SAVE2021 for $20 off your order!
Top Alternatives for MyCorporation
In case you are not satisfied with MyCorporation, then don't worry, we have two best alternatives for MyCorporation ready for you. They are much more efficient and have all the qualities to compete MyCorporation. Let's have a look at them:
ZenBusiness:
ZenBusiness is the one and only to top our list of 4 best LLC formation services due to its unbeatably affordable packages, with the highest positive customer feedbacks and rating of 4.8 out of 5, ZenBusiness is just the right choice for your LLC formation.
Northwest Registered Agent:
Second on our list comes NorthWest registered agent. NorthWest is the best option to go for right after ZenBusiness if you are looking for an affordable, experienced and efficient service. Being the oldest company present in this field, northwest maintains a rating of 4.7/5 which makes it one of the best choices among all.
Is MyCorporation Right for You?
MyCorporation is no doubt just the right company for your LLC formation due to the following reasons:
It is one of the oldest and experienced companies
Provides their customers with ease of use
Provides great customer support
Fast turnaround time
Efficient in doing all the legal works for your company
Effective packages
Maintains rating of 4.6
Positive customer feedback and reviews
FAQs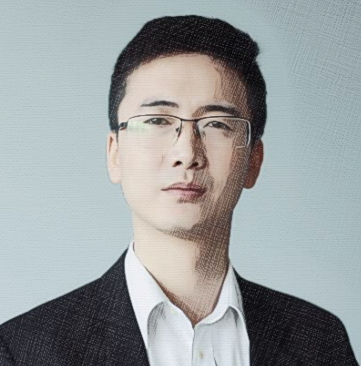 Alfie Wilson, Esq., is a legal content writer with expertise in business formation, criminal law, veterans disability, family law, DUI law, personal injury, animal welfare, and legal writing. He holds a J.D. from Emory University School of Law and has experience in appellate advocacy and regulatory matters. Alfie's passion lies in breaking down complex legal topics for a non-lawyer audience. He currently writes for law firms and non-profits on various issues and resides in Arlington, Virginia.