Please note: This page may contain affiliate links. If you buy a product or service through such a link we earn a commission at no additional cost to you.
A Florida certificate of good standing (FL) is a legal document that verifies that your limited liability company (LLC) or corporation was correctly formed and is in good standing with the state.
This Certificate of Good Standing Florida guide will explain how to get a certificate of good standing in Florida and the requirements to get a good standing certificate.
What is a Certificate of Good Standing?
The certificate- of good standing, aka "certificate of existence," confirms that a company is up-to-date with its filings and has no legal issues preventing it from conducting business.
This state document verifies that you have legally formed your LLC or corporation and that your company is properly maintained.
Requirements for Getting a Florida Certificate of Good Standing
In Florida, the certificate of good standing is known as a certificate of compliance or certificate of status issued by the Florida Department of State. To qualify for a Florida certificate of compliance, make sure your corporation or LLC is up-to-date with the following state compliance requirements.
First Requirement
Obtain Business Licenses & Permits
Follow federal, state, and local licensing guidelines to operate your business in Florida in a state-compliant manner. Some examples include health permits, building permits, medical and other professional licenses, etc.
To find more about state licensing requirements, visit the Florida Department of State website.
Second Requirement
Pay State Taxes
Different businesses are subjected to different taxes such as Florida Unemployment Insurance (UI) tax, sales tax, etc. Depending on your business activity, you must register for various forms of Florida state tax.
Note: There is no state withholding tax in Florida.
First Requirement
Timely Submit Annual Reports
All Florida corporations and LLCs must file an annual report that summarizes their business's finances over the past year.
The Florida Department of State requires your business to submit an annual report. The Florida LLC annual report filing fee is $138.75 and is due by May 1 each year.
How Do I Get a Certificate of Good Standing in Florida?
Once your business is up-to-date with all filings and compliance requirements, you can order your certificate of Good Standing from the state authority.
The Florida certificate of compliance is requested from the Florida Department of State. To order your certificate of compliance online from the Florida Department of State, click the following link.
The filing Cost for the Florida Certificate of Compliance is $5 for LLCs and $8.75 for corporations.
Why Do I Need a Certificate of Good Standing in Florida?
While you don't necessarily need a certificate of compliance to run your LLC or corporation in Florida, there are several instances where you may need to get one. These include:
Opening a business bank account
Applying for a business loan or line of credit from a bank
Purchasing business insurance
Trying to lease commercial space
Soliciting funds from potential investors
You want to register your LLC or other business in another state as a foreign or out-of-state LLC
You're selling your business, and the buyer wants proof that the company is in good legal standing
You are contracting with another company
You need to show compliance with government regulations in any other situation
FAQs on Florida Certificate of Good Standing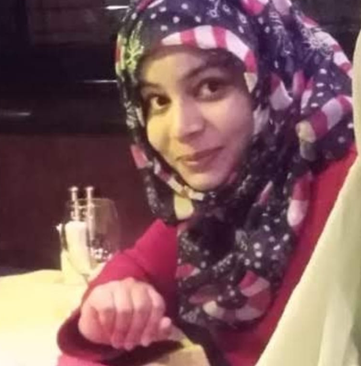 Aisha Noreen is an owner of a small business with more than 9 years of experience in the marketing industry. With the wisdom of an old soul, she always seeks innovation and mind-blowing ROI techniques. Her unique approach helped many small businesses thrive and she can surprise you in many ways as well. Believe it or not, her energy, passion, and creativity are contagious enough to transform your business and take it to another level.