Please note: This page may contain affiliate links. If you buy a product or service through such a link we earn a commission at no additional cost to you.
Rocket Lawyer Pros and Cons
Main Advantages of S Rocket Lawyer
Main Disadvantages of Rocket Lawyer
Rocket Lawyer | Pricing | Packages
For Members
For the premium members of Rocket Lawyer, the pricing scheme of LLC formation and other services is somewhat different as compared to that of non-members.
However, to become a premium member of Rocket Lawyer, you would first have to apply for it and if you get approved, then you'll have to pay $39.99 monthly to sustain your membership. Apart from this, the pricing model for business formation is discussed below.
LLC and Incorporation Formation Fee
If you are a premium member of rocket lawyer, then Price for LLC formation will come with lots of advantages for you as you don't have to pay for the documents filing if you are a new member and will be charged 25% off plus state fee afterwards.
Similarly, registered agent services are also 25% off for the members.
Legal Documents
Legal Documents creation is also free for the premium members, however non-members would have to pay some price for this service.
Attorney Services
Most of the attorney services including document defense, Q/A's with lawyer, half hour legal consultation are free for the members. Moreover, they offer the members with a 40% discount if they want to hire a Rocket Lawyer's registered On Call attorney.
For Non-Members
As said above, the prices are different for non-members, and they would be likely paying for the services that were free in membership. Let's have a look at them.
LLC and Incorporation Formation Fee
If you are a non-member and want to form an LLC with Rocket Lawyer, then you'd be paying $99.99 plus state fee for document filing. Moreover, to get advantages from the registered agent services, you'll be charged $149.99 per year.
Legal Documents
As a non-member, you will also have to pay separate fee for legal document creation service which is $39.99.
Attorney Services
As for the attorney services, a non-member would have to pay $9.99 for document defense, $49.99 for Q/A's with lawyer, $59.99 for 30 minutes consultation, and finally you have to pay full price for the on Call Attorney as you are not offered with any discount.
Customer Review and Feedback
MoneyAisle's Opinions
Other Best Alternate Discount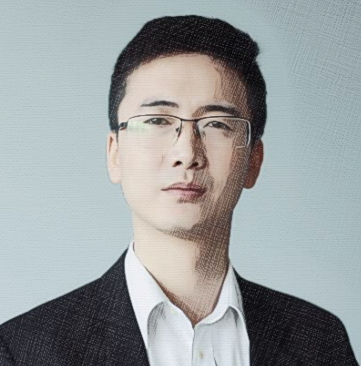 Alfie Wilson, Esq., is a legal content writer with expertise in business formation, criminal law, veterans disability, family law, DUI law, personal injury, animal welfare, and legal writing. He holds a J.D. from Emory University School of Law and has experience in appellate advocacy and regulatory matters. Alfie's passion lies in breaking down complex legal topics for a non-lawyer audience. He currently writes for law firms and non-profits on various issues and resides in Arlington, Virginia.