Please note: This page may contain affiliate links. If you buy a product or service through such a link we earn a commission at no additional cost to you.
How to Get Discount On NorthWest Registered Agent
Quick Review of NorthWest
NorthWest Pros and Cons
Main Advantages of NorthWest
They have a team of highly proficient staff and Corporate Guides, available all the time. Furthermore, the support team will quickly resolve your business-related issues every time you call them – be it about LLC services or other documentation problems.
Northwest is one of those LLC corporations, offering a free first year Registered Agent Service.
Northwest allows you to employ their official address instead of using your own. This way, you can not only keep up your business privacy, but it'll also eradicate all the junk mails from your mailbox.
Main Disadvantages of NorthWest
Northwest LLC service is quite an expensive one when compared to other big companies in the market.
Unlike several other services, Northwest comes with a few third online parties.
NorthWest | Pricing | Packages
Northwest LLC Purchase Package – $225 + State Charges
Business Name Availability Search
The company will make sure to check your desired business name availability within this package. Sometimes the chosen name has already been utilized by another customer or official unit, so this key feature carries great importance.
Drafting and Filing Your Articles of Organization
The articles of organization or corporation are the papers that depict your company's general information for a state to form a new LLC for you. Northwest can draft these papers and file them according to your state of formation.
One Year of Registered Agent Service
It's a necessity for every LLC to hire a registered agent in America. This registered individual takes hold of all the legal company records on its behalf. Moreover, the agent has to forward the files to you, bearing in mind all the closing dates.
Northwest gives an opportunity of getting a complimentary first-year registered agent service. After the completion of one year, the customer has to pay a renewal cost of $125 for the next year. However, a client is never forced to do so.
Receiving Operating Agreement
Although this agreement is not essentially required, we highly recommend it. As the name displays, it is an agreement outlining and detailing how you can operate your new LLC. Besides, it also helps by setting the ownership rules and regulations for your company.
Fast Filing of LLC Formation
Once you purchase the LLC package from Northwest, they will swiftly concoct your order to delivering it to your state within no time.
Northwest: Additional Services
Federal Tax ID Number – At $50
Do you understand a Social Security Number? Federal Tax ID Number, abbreviated as EIN, is just like an SSN.
It is a nine-digit security code that authorizes your new LLC to create business accounts, choose professional staff, register income taxes, and much more. By paying an additional $50 to Northwest, you will get your own Tax ID Number from the IRS.
Get an S Corporation Election with IRS – At $50
Northwest provides the best S corporation election with IRS. If you want to get a taxed S corporation instead of the default, Northwest is the most suitable option for you. It will manage all of your filing processes.
Northwest Compliance Filing – At $100/year
Get a compliance filing at the rate of $100/year from Northwest LLC service. They'll keep tabs on and manage the current obligations of your state if any. Keep in mind that the filing cost doesn't cover up the state fees. That's separate.
Double Telephone Number – At $9/month
Get another telephone number for your new business just at the rate of $9 per month. It will help you select an area code and easily receive forwarded calls. It is also beneficial for dealing with your personal and business calls separately.
Additional Corporate Supplies
The corporate supplies prices vary with different options and entirely depends on what a customer wants. All in all, Northwest offers seals and corporate books, certificates, and notary stamps, etc.
Customer Review and Feedback
The overall feedback from the customers on NorthWest is Positive. It has managed to gather more than thousands of online reviews. Though it's a mixture of negative and positives, however, the ratio of positive reviews being higher gives its credibility a boost. So, in most customer's opinion, northwest is a best choice for starting and setting up an LLC.
MoneyAisle's Opinions
If you glance a look at our top LLC formation services, you'll see that we have placed it on second on our list next to Zenbussiness. Reason is that northwest is one of the oldest and most experienced LLC formation agency present in the market, been there since 1998. So for almost 20 years, it has helped millions of businesses to form its base efficiently and almost all of its customers are satisfied with their services, so in our opinion, northwest is no doubt a great choice to opt for.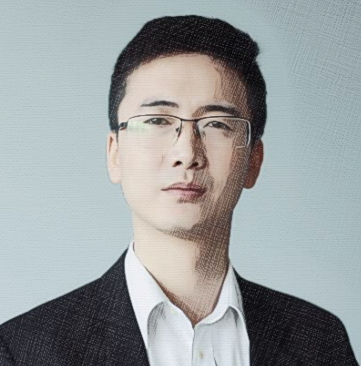 Alfie Wilson, Esq., is a legal content writer with expertise in business formation, criminal law, veterans disability, family law, DUI law, personal injury, animal welfare, and legal writing. He holds a J.D. from Emory University School of Law and has experience in appellate advocacy and regulatory matters. Alfie's passion lies in breaking down complex legal topics for a non-lawyer audience. He currently writes for law firms and non-profits on various issues and resides in Arlington, Virginia.