Please note: This page may contain affiliate links. If you buy a product or service through such a link we earn a commission at no additional cost to you.
LegalZoom Pros and Cons
Main Advantages of LegalZoom
Main Disadvantages of LegalZoom
LegalZoom | Pricing | Packages
LegalZoom Economy Package ( $99 + state fee)
If you are choosing to form your LLC through the economy package of LegalZoom, you should always have this time factor in mind. It will at least take 30 business days or even more in some states such as California if you opt for the economy package.
If you add state filing fee, have more than $150 in your mind within this tier of LLC formation. What else you will get:
Article of organization
This is a critical document that you need to file your LLC with the state. LegalZoom drafts this file of the article of organization and files your case with the state.
Name check and business filing
LegalZoom searches businesses databases of the concerned state and guides you whether your suggested business name is available to proceed or not.
Lifetime customer support
LegalZoom provides you with life-time customer support with flexible availability timings. (Weekdays 10:00 pm EST and on weekends 07:00 pm)
Financial account authorization letter
Through banking resolution, LegalZoom helps you acquire a business account for your LLC.
LegalZoom Standard Package ($329 + state fee)
In addition to the economy features, in this package, you are going to get a corporate kit in LegalZoom's standard package. What is in the corporate kit? Let us have a look:
Customized file organizer
To organize the essential LLC documents, LegalZoom provides you with a personalized binder
Business seal
To give your LLC more official impression, you will get a company seal
Membership certificate
Twenty members customized certificates with your LLC information printed.
VIP processing
Customers with this plan treated VIP over the customers with the economy plan.
LegalZoom Express Gold Package ($349 + state fee)
Many people ask if it is worth it to spend $250 more than that of an economy package and $20 more than that of a standard package when they purchase express gold packages. The answer is yes. The superfast turnover of the express gold kit is worth spending your bucks.
It typically takes 7-10 business days to process your LLC formation order. As a standard of business files and documents, LegalZoom's express gold plan includes 2 days of shipping. They offer you a discount of $7 on the next day shipping.
In express gold plan, your case is filed on state government's expedited routes which also cost your $50-$100 more in addition to the mentioned express gold fee. So, you must have a minimum $400 budget in mind if you plan to go for Legal Zoom's express gold plan. These are some of the salient features of gold plan
Express shipping
Rush processing
Customer Review and Feedback
MoneyAisle's Opinions
Other Best Alternate Discount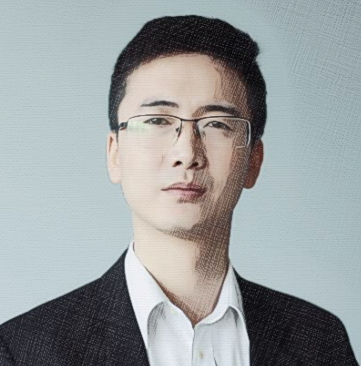 Alfie Wilson, Esq., is a legal content writer with expertise in business formation, criminal law, veterans disability, family law, DUI law, personal injury, animal welfare, and legal writing. He holds a J.D. from Emory University School of Law and has experience in appellate advocacy and regulatory matters. Alfie's passion lies in breaking down complex legal topics for a non-lawyer audience. He currently writes for law firms and non-profits on various issues and resides in Arlington, Virginia.