Please note: This page may contain affiliate links. If you buy a product or service through such a link we earn a commission at no additional cost to you.
LLC Name Change: Changing your LLC name can seem daunting, but it doesn't have to be! This comprehensive guide covers everything you need to know about updating your LLC's legal name, from reasons to change it to step-by-step instructions. We'll make the process easy to understand.
Changing your LLC's legal entity name involves filing paperwork and updating records, but it allows you to rebrand or move on from a partner's name. It's easier than dissolving your LLC and starting over! We'll walk through requirements, filing amended articles, notifying agencies, and more.
What is an LLC Name Change?
An LLC name change refers to legally updating the formal business name registered with the state. It requires filing Articles of Amendment paperwork and approval.
It's different than just creating a DBA ("doing business as"). A DBA or trade name is like a nickname—it doesn't change the official business name.
When Should I Change My LLC Name?
Here are some of the most common reasons to change your LLC name:
Your business pivoted industries or expanded offerings. Your old name no longer fits.
You want to rebrand with a more memorable or descriptive name.
A partner left the company, and you want to remove their name.
Your name is too similar to another business, causing confusion.
There's a typo you want to correct.
Fun Fact: Facebook used to be called TheFacebook when it launched in 2004!
How to Change Your LLC Name: Step-by-Step
Follow these key steps to change your LLC's legal business name:
1. Choose and Verify New LLC Name
First, brainstorm new names and verify availability in your state by searching the business entity database.
The name must be unique and include your LLC designation, like "YourBusiness LLC" or "YourBusiness Limited Liability Company".
2. Get Formal Approval from Members
Your operating agreement may require a vote or resolution to change the LLC name. If so, get written approval from all members.
3. File Articles of Amendment
Fill out your state's Articles of Amendment form with your current and new LLC name. Submit to the Secretary of State and pay any fees (usually $50-$150).
4. Amend Operating Agreement
Update your LLC operating agreement to reflect the new legal name once approved. Have members resign it.
5. Notify IRS
File Form SS-4 to change your LLC name with the IRS and update associated EIN/tax records.
6. Update Licenses and Registrations
Notify any government agencies about your new LLC name and amend licenses or permits.
7. Change Name On Accounts
Update your LLC name with banks, lenders, insurance providers, online accounts, etc. Order new checks.
8. Rebrand Your Business
Finally, update online listings, marketing materials, contracts and agreements, stationery, and anywhere else with the old name.
Fun Fact: Walt Disney's first cartoon studio was called Laugh-O-Gram Studio before he renamed it to Walt Disney Studio in 1926!
LLC Name Change Requirements
These are key rules and regulations for legally changing your LLC name:
Uniqueness: Your new name must not match any existing business names in your state.
Designation: It must include a designation like LLC, Limited Liability Company, etc.
No Misleading Words: Your LLC name can't imply you are a corporation or different entity type.
No Restricted Words: Most states prohibit certain words like "bank", "law", or "insurance" without a license.
Member Approval: Your operating agreement may require a vote from members.
Make sure to verify all requirements in your state!
Tips for Choosing a New LLC Name
When brainstorming a new name, keep these tips in mind:
Memorable and descriptive – Pick something catchy related to your business.
Distinct from competitors – Differentiate yourself.
Room to grow – Don't limit yourself to just current offerings.
Domain name available – Check if the .com URL is taken.
Positive connotation – Avoid anything controversial.
Do I Need a New EIN When Changing LLC Name?
No, you can keep your existing EIN when you change your LLC name—just update it with the IRS. Getting a new EIN creates hassles.
Some banks may request a new EIN, but you can explain that it's the same legal business entity and push back.
Conclusion
While changing your LLC name takes some time and effort, the process is very straightforward. As long as you follow the proper steps to amend your articles of organization, notify agencies, and update accounts, the transition can go smoothly.
With a name that better captures your brand, you'll be positioned for success going forward. Just be sure to choose thoughtfully, since you'll likely be sticking with your new LLC name for a while!
Frequently Asked Questions (FAQs)
1. How much does it cost to change an LLC name?
The filing fees are typically $50-$150 depending on your state. Any rebranding costs are additional.
2. How long does an LLC name change take?
Approval of the Articles of Amendment takes 1-2 weeks typically. Rebranding efforts can take 1-2 months.
3. Can I change my LLC name more than once?
Yes, you can change your LLC name as many times as you want by re-filing the paperwork and paying fees again.
4. Who can change an LLC name?
Generally the managing members have the authority to change the LLC name, provided your operating agreement doesn't specify otherwise.
5. Do I need a lawyer to change my LLC name?
No, lawyers are not required. You can handle the name change process yourself through the Secretary of State.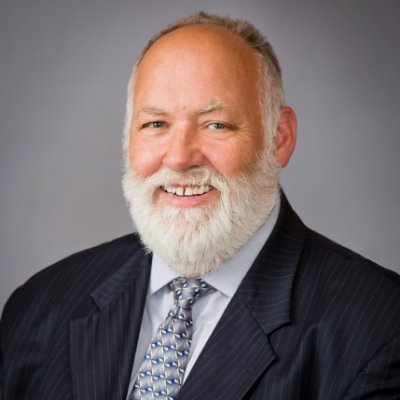 Lyle Solomon has considerable litigation experience as well as substantial hands-on knowledge and expertise in legal analysis and writing. Since 2003, he has been a member of the State Bar of California. In 1998, he graduated from the University of the Pacific's McGeorge School of Law in Sacramento, California, and now serves as a principal attorney for the Oak View Law Group in California. He has contributed to publications such as Entrepreneur, All Business, US Chamber, Finance Magnates, Next Avenue, and many more.