Please note: This page may contain affiliate links. If you buy a product or service through such a link we earn a commission at no additional cost to you.
LLC domestication is a popular way of moving a business to a new state.
Through LLC domestication, LLC owners can change the governing laws of the LLC without disrupting their ongoing LLC operations.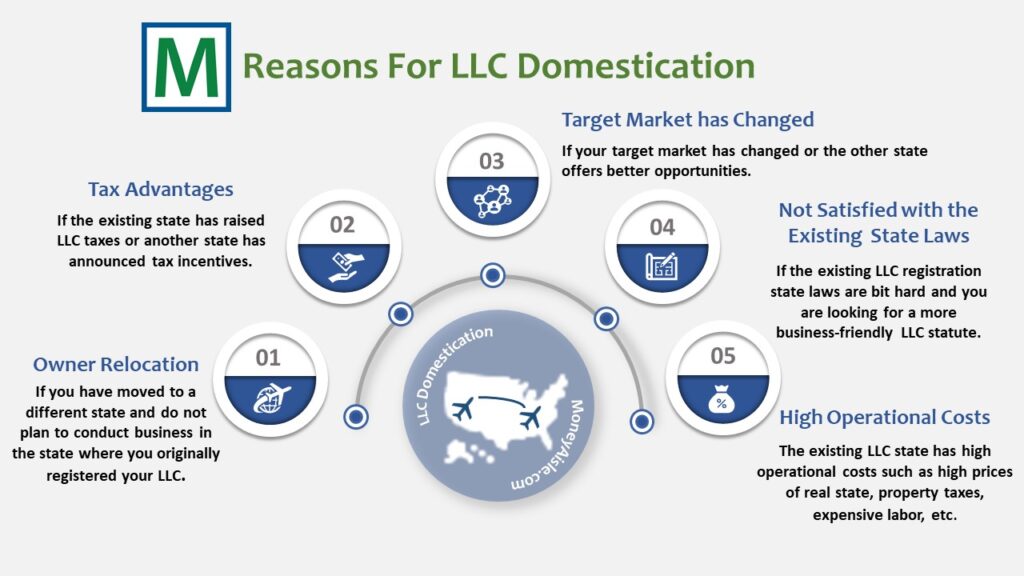 Life is unpredictable, and we never know what is coming next. You are here in a moment and trying your luck somewhere else in the next moment. Moving from one place to another is overwhelming for many of us, but this moving should not affect your business.
Yes! You heard it right!
How does an LLC domestication work? LLC Domestication allows your Limited Liability Company (LLC) to move from its domicile state (the state of LLC registration) to another state without affecting the day-to-day functioning of your business.
Now you would be wondering what LLC domestication is and why you need to domesticate your LLC. Keep reading to get the answers.
What is an LLC Domestication?
LLC domestication is a legal process of moving your LLC charter to another state. In other words, LLC Domestication is a way to move your LLC from the LLC domicile or home state to a different state.
LLC domestication is also referred to as changing the domicile of your LLC. By domesticating your LLC, you change the governing laws of your LLC. For instance, you initially registered your LLC in Florida, but now you are moving to Texas for some reason.
So, rather than dissolving your Florida LLC and again registering an LLC in Texas, you just domesticate your Florida LLC to Texas LLC by filing Articles of Domestication. By LLC domestication, now your LLC will not come under Florida statute, but it will be governed under the laws of Texas.