Please note: This page may contain affiliate links. If you buy a product or service through such a link we earn a commission at no additional cost to you.
Forming an LLC in Kansas (KS) is simple. However, there are 3 important LLC documents/Forms that must be filed or adopted in order to start an LLC in Kansas.
Our Featured Choices:
Don't want to waste your time? See our well-researched, analyzed, and personally tested formation services to help you start an LLC in Kansas without wasting your hours filling out forms & documents.
Formation Services
Key Features
Value
Learn More

The Best Overall Formation Service

Free registered agent service for a Year.
Only pay for what you need.
Quick turnaround option available.

High-Quality Customer Support

Privacy protection.
U.S based customer support.
Upfront prices with No upsells.

The Most Cost Effective & Affordable

Free LLC Formation.
Incredible customer reviews.
Real-time order tracking.
You can also go through our detailed review on the best LLC services available in the United States in order to take an informed decision.
This article will provide an overview of the documents required to form an LLC in Kansas, as well as links to resources where you can DOWNLOAD these LLC documents.
Moreover, we will guide you on how to file these documents with the state or federal authorities.
So, if you are thinking about starting an LLC in Kansas, keep reading!
What is an LLC?
An LLC, or limited liability company, is a business structure that combines the flexibility of a sole proprietorship or partnership with the limited liability protection of a corporation.
An LLC can be formed by just one person or a group of people and can be organized for any lawful business purpose.
Unlike a corporation, an LLC is not required to have a board of directors or shareholders. And unlike a partnership, an LLC's owners are not personally liable for its debts and liabilities. Instead, the debts and liabilities of an LLC are borne by the LLC itself.
As a result, LLCs provide their owners with significant legal and financial protection. Moreover, LLC is the most flexible business structure when it comes to paying taxes.
What are the LLC Formation Documents Kansas?
Kansas LLC formation documents or LLC forms Kansas are the necessary forms that are needed to create an LLC in the state of Kansas.
Some of these documents are required to file with the state or federal authority while the other is to be adopted as an internal document.
There are mainly 3 documents you need to form an LLC in Kansas namely:
Articles of Organization
LLC Operating Agreement
Employer Identification Number (EIN)
Let's discuss the 3 must-have LLC documents to form an LLC in Kansas.
Document # One
1. Articles of Organization / Certificate of Formation
Articles of organization are the documents without which you can not register your LLC in any state.
In some states, these documents are also called Certificate of Formation or Certificate of Organization. The certificate of formation must include the LLC's name, address, and purpose. They must also indicate whether the LLC will be member-managed or manager-managed.
Additionally, the articles of organization must be signed by a person authorized to form the LLC. This can be one of the LLC's organizers or a registered agent. LLCs in Kansas must also have a registered agent.
Our Recommended Registered Agent Services:
Registered Agent Services
Key Features
Value
Learn More

The Best Overall Formation Service

Free registered agent service for a Year with LLC service.
Anytime access to online documents.
Expert support 24/7.

The Top-Notch Customer Care

Security and data privacy assurance.
Locally scan your documents.
Free registered agent with LLC service annually.
A registered agent is an individual or business that agrees to receive service of process on behalf of the LLC.
You can file the Kansas certificate of formation by yourself using the following link:
Important:
Filing Certificate of Formation by yourself is mostly hectic and time taking. Any mistake in these legal documents may put you in trouble in the future. On the other hand, hiring a reliable LLC formation service is not only a good choice to file your formation doumnets without making any mistakes, but saves you from overspending and time wasting. Therefore we recommend you to:
Once the articles of organization are filed and the required fees are paid, the LLC is officially formed. LLCs in Kansas have perpetual existence, which means they remain in existence unless they are dissolved according to state law.
Document # Two
2. LLC Operating Agreement
An LLC operating agreement or LLC bylaws is a formation document that LLCs use to establish LLC rules and procedures.
LLC operating agreements are not required by law, but they are a good idea for LLCs because they help LLCs avoid member disputes and provide evidence of the LLC's existence.
LLC operating agreements typically cover four topics:
LLC membership,
LLC management,
LLC finances, and
Most LLC operating agreements also contain a clause that allows the LLC to change its operating agreement in the future.
Important
Many LLC formation companies such as IncFile, ZenBusiness, BetterLegal, etc., offer free operating agreement templates in their LLC formation package. You can also get an operating agreement drafted as a stand-alone feature.
You may also create an LLC operating agreement by consulting with an attorney who specializes in business law. Just make sure that you have covered everything in the LLC bylaws to avoid future disputes.
Document # Three
3. Federal Tax ID Number or EIN
LLCs are required to have a designated federal tax ID number (FTIN), also known as an Employer Identification Number (EIN).
The LLC's EIN is used to identify the business for tax purposes and can be obtained by filing Form SS-4 with the IRS. You can apply for an EIN online, by fax, or by mail.
Important
You can apply for an EIN by filling out IRS Form SS-4 online, by fax, or by mail on the IRS website without costing you a fee. However, if you want professionals to apply on your behalf, hire ZenBusiness to help you get an EIN without any headache.
LLCs with more than one member must file a partnership tax return, which requires the LLC to have an EIN. LLCs that choose to file as an S corporation must obtain an EIN, even if they have only one member.
The EIN is used to identify businesses for tax purposes. It's also used to:
Open bank accounts,
Get business licenses,
File for business permits, etc.
FAQS on LLC Forms Kansas (KS)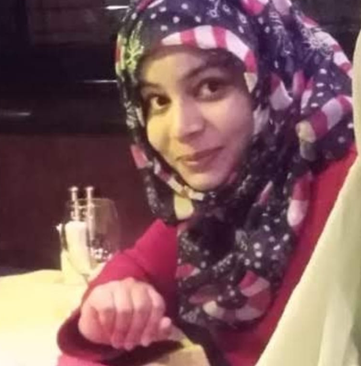 Aisha Noreen is an owner of a small business with more than 9 years of experience in the marketing industry. With the wisdom of an old soul, she always seeks innovation and mind-blowing ROI techniques. Her unique approach helped many small businesses thrive and she can surprise you in many ways as well. Believe it or not, her energy, passion, and creativity are contagious enough to transform your business and take it to another level.