Please note: This page may contain affiliate links. If you buy a product or service through such a link we earn a commission at no additional cost to you.
If you're looking to start an LLC in Colorado, you'll need to file an article of organization with the state. This can seem a daunting task, but we're here to help. Read on for a step-by-step guide on How to File a Colorado LLC Articles of Organization or LLC Certificate of Formation.
Strongly Recommended!
Tip of the Day: Filing LLC Articles of Organization by yourself is mostly hectic, time taking, and increases the overall cost. Hiring a professional and legit LLC Service online like ZenBusiness or Incfile not only saves your time but is also budget-friendly. Therefore we recommend you to:
In Colorado, as in other states, you can't just go around willy-nilly starting up Limited Liability Companies (LLCs). You have to jump through a few hoops first. The state of Colorado requires that you file an article of organization for your LLC before it can begin doing business.
Articles of organization in some states are also called a certificate of organization or a certificate of formation. Regardless of what you call it, the article of organization is a document that formally registers your LLC with the state.
Once you've filed your article of organization with the state, your LLC will be legal and can start doing business. You can file your article of organization online, by mail, or in person at the Colorado Business Services Division.
What is the Article of Organization?
Articles of organization are the legal documents that officially register your LLC with the state. Without articles of organization, your LLC has no legal existence.
Articles of organization aka certificate of formation are similar to articles of incorporation. The basic difference is that a certificate of formation registers an LLC with the state while articles of incorporation are used to file a corporation.
Before You File Articles of Organization
Before jumping into anything, you need to be well prepared. Right? Likewise, you need to do a few things before filing your articles of organization with the state authorities. These steps are:
Choose a Name For Your LLC
Appoint a Registered Agent
Draft Your Operating Agreement
1. Choose a Name For Your LLC
In Colorado, your LLC's name should not only be a smart business name, but it should also be legally correct. The LLC name must include the phrase "Limited Liability Company" or the abbreviation "L.L.C or LLC."
Moreover, the LLC name must meet the Colorado LLC naming guidelines, and your LLC name must not resemble any government institution or state office.
In addition to that, your LLC name must not be already in use by any other LLC in Colorado. In other words, your LLC name should be unique. You can check the business name availability on the state's Business Entity Search website.
2. Appoint a Registered Agent
Every LLC is required to have a registered agent in Colorado. A registered agent is an individual or business that agrees to receive legal documents on behalf of your LLC.
You can name yourself or any other LLC member as your registered agent. In case you don't want to publicize your home address by naming yourself aa s registered agent, you can hire a registered agent company.
Here is our detailed review on top-rated registered agent companies. Pick one that best suits your need.
The registered agent information must always be up to date. If you change your registered agent or just your registered agent has moved to another place, you need to inform the state through a change of registered agent form.
3. Draft Your Operating Agreement
An operating agreement outlines your LLC's ownership and management structure and the rules and regulations that will govern it.
In simple words, this document contains the bylaws that save your company from any dispute or sour situations, including day-to-day operations to LLC dissolution and moving your LLC to another state.
Like many other states, an LLC operating agreement is not required in Colorado. However, it's a good idea to have one to avoid any dispute or complication in the days to come. Having bylaws in place helps run your business smoothly.
Get an Articles of Organization in Colorado
You can file your articles of organization online or download the Articles of Organization that is often called the certificate of formation form using the following link:
What is Included in the Articles of Organization
Typically, an article of organization is a short formation document that is no more than 2 or 3 pages long. Generally, you need to provide the following information in your certificate of organization:
The name of your LLC
The principal address of your business
The names and addresses of the organizers (LLC members)
The LLC's purpose
Name Reservation certificate copy from the Secretary of State (if required)
The effective date of LLC operation (when you plan to start LLC)
The name and address of your LLC's registered agent
LLC management structure (whether the LLC will be managed by members or managers
The names and addresses of the members or managers, if applicable
Signatures of the organizers
How to File Your Articles of Organization in Colorado
Now that you've taken care of the preliminary steps, you're ready to file your articles of organization with the state of Colorado.
You can file your articles of organization online and by mail, whatever suits you best.
If you choose to file online, you'll need to create an account with the Colorado secretary of state. You can file as a subscriber or continue as a non-subscriber. Once you have an account, you can fill out the Articles of Organization form and pay the filing fee online.
If you choose to file by mail, you'll need to download the Articles of Organization form from the Colorado secretary of state website, fill it out, and mail it to their official mailing address.
Important: If you are mailing your Certificate of Formation, you must attach your Name Reservation Certificate.
Articles of organization Filing Fee in Colorado
Colorado secretary of state charges you $200 as a filing fee for the Colorado certificate of formation. You can read more about LLC filing fees and formation costs in all 50 states in our article.
After Filing Articles of Organization
After you've filed your articles of organization, you'll need to take a few more steps to get your LLC up and running. These steps include:
A. Obtaining an Employer Identification Number (EIN) From the IRS
An Employer Identification Number (EIN) or Federal Tax Identification Number (FTIN) is required if you want to hire employees, your LLC is multi-membered, or you want to open business bank accounts.
EIN is like a social security number for your LLC that you use to file LLC taxes. You can get your EIN from the IRS website via fax or mail.
There is no fee if you directly apply to IRS. However, if you are not confident to apply by yourself, you can get professional service from LLC websites such as Zenbusiness at a fraction of the cost.
If you are interested to learn more about FTIN and how your LLC can benefit from it, read our What is an EIN article.
B. Opening a Business Bank Account
Separating your personal finances from business expenses is very important, especially if you want full benefits from an LLC's limited liability protection.
Mixing your personal and business accounts puts your personal assets such as your home, car, and other valuables at risk when your LLC is sued. So, it is wise to separate your business account from your personal one.
C. Get Required Business Licenses or Permits
To comply with federal, state, and local requirements, you must obtain necessary business permits or licenses.
The license or permit requirement depends upon your state and the type of business your LLC is engaged with. Generally, you need to check the following resources:
D. File an Annual Report With the State
The LLC annual report is used to collect the structural information and necessary contact your domestic or foreign LLC.
Different states term this report differently, but the purpose of this report is to get updated information about your LLC. This includes the change of registered agent, change of principal address, etc.
Some states require this report annually, some require it biennially, some decennially, and some states do not require this report. To know more about the LLC annual report, read our article on LLC Annual Fees in all 50 States.
Final Words
Once you've taken care of these steps, your LLC will be officially up and running. Now you can focus on establishing your brand and start earning through your LLC.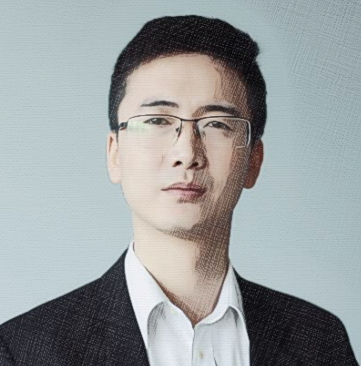 Alfie Wilson, Esq., is a legal content writer with expertise in business formation, criminal law, veterans disability, family law, DUI law, personal injury, animal welfare, and legal writing. He holds a J.D. from Emory University School of Law and has experience in appellate advocacy and regulatory matters. Alfie's passion lies in breaking down complex legal topics for a non-lawyer audience. He currently writes for law firms and non-profits on various issues and resides in Arlington, Virginia.