Please note: This page may contain affiliate links. If you buy a product or service through such a link we earn a commission at no additional cost to you.
If driving an Uber is the main source of income for you then you must know that you are a self-employed individual, which means that you have to take care of accounts and taxes.
You must have thought about LLC. But you are not fully aware about its benefits in your business and you don't know how to form one.
Don't worry in this guide you will get to know about LLC and Its importance for Uber and Lyft Drivers.
LLC is the best choice for new business owners and it can give you a lot of benefits which will be vital for your business's future.
Featured LLC Services for Uber & Lyft
Formation Services
Key Features
Value
Learn More

The Best Overall Formation Service

Free registered agent service for a Year.
Only pay for what you need.
Quick turnaround option available.

High-Quality Customer Support

Privacy protection.
U.S based customer support.
Upfront prices with No upsells.

The Most Cost Effective & Affordable

Free LLC Formation.
Incredible customer reviews.
Real-time order tracking.
So, what is an LLC?
LLC stands for Limited Liability Company. This US business structure protects the personal assets of an owner from lawsuits and debts of its company.
This means that no one can touch your personal assets even if your company is in debt or has been sued.
In LLC, there can be one or multiple number of owners of the company and these owners are referred as LLC members.
You can choose any other business structure but for your business, LLC is the best choice as it is more flexible and is quite cheap than the other business structures.
Significance of an LLC for Uber and Lyft Drivers
Now you have got the general idea of an LLC so we will move onto the next question. Why an LLC for Uber and Lyft Drivers?
LLC has provided its benefits to every new business owner and choosing an LLC for your business is the right decision.
The reason why I say that is because you can protect your own assets by forming an LLC. This applies for every business owner, whether he or she is generating a lot of income or not.
This limited liability protection is what you need for your Uber business so that no one can harm your personal assets even if your company is in debts.
Another big advantage is that you get more tax options. You do not get these advantages in sole proprietorships or corporation.
By default your LLC structure is like a sole proprietorship where your profits and losses are not filed with your business but are taxed through your personal assets.
Sole proprietorship does not provide limited liability protection which is the reason why LLC is better than corporations and sole proprietorships.
Another great benefit you get by creating an LLC for Uber and Lyft drivers is that you increase your business's credibility.
LLC is a renowned business structure and by adding LLC to your Uber business, you create a solid impact on your customer''s mind.
You also get rights of your business's name which means that any business owner cannot have your name otherwise he will be charged with copyright laws. You create a great impact on sponsors by adding LLC in your business, your business gets more professional in the eyes of customer.
How to form an LLC for Uber and Lyft Drivers?
Now you know why LLC is significant for Uber and Lyft drivers and all its benefits. Let's move forward to the process of forming an LLC.
First of all remember that every state has its own laws in forming an LLC and every state has its own rules , so you must check everything before you begin with the formation steps.
I'll be listing down some major steps to start your LLC but if you want the detailed guideline on LLC, you can click here.
Select your state
Pick a name for your LLC
Hire an LLC Registered Agent
Create an LLC Operating Agreement
File your Article of Organization
Get an EIN
#1: Select your State
Choose in which state you want to start your LLC. It is wise to start your LLC where you live and will carry out your business.
Remember that every state has its own laws in forming an LLC , so you must check everything before you begin with the formation steps.
#2: Pick a name for your LLC
You need to choose your LLC name carefully. Your business name should be attractive to your customers as it will be the first thing any customer will look up to.
Check if your name is available. After picking your name you also need to check its availability in your state and if your name is not available then you need to pick another. You can check your name's availability at many different websites.
After checking your name's availability, you need to secure it as well. It usually takes two months to start your LLC and you do not want anyone else grabbing your name in that period.
#3: Hire an LLC registered agent
Every state demands you to have a registered agent. Your agent will deal with all your legal matters so you do not miss out anything. He will be a vital factor to your company's success.
You can also look up to your towns top registered agent service provider if hiring an agent seems complicated to you.
#4: Create an LLC operating agreement
An operating agreement will highlight your company's standard and rules. If your business include more than one member than creating an operating agreement is vital.
It showcases the responsibilities, rights, voting power of every member. It also tells how your busines''s revenue will be distributed among members which avoid any conflict regarding money.
Many states do not demand you to create an operating agreement but by creating an agreement you can avoid any future conflicts between your company's members.
#5: File your article of organization
Article of Organization or Certificate of Formation is a simple document which give you access to officially enter LLC.
This document must be filed with proper consultation and must be filed correctly.
Many others online platform like Legalzoom offer methods to solve this process quickly.
#6: Get an EIN
EIN stands for Employer Identification Number. It is like a social security number required by your LLC for many purposes like opening a bank account, filing company taxes etc.
This number allows IRS to identify and tax businesses.
Even if you have a Marijuana business, an EIN will help you keep your personal finance away from your professional finances.
You can get an EIN for free if you will directly apply to the IRS.
LLC service providers:
Now you have learned about the steps needed to form an LLC but if formation of your LLC seems to you as a hectic job than you should consider hiring LLC service providers.
There are many great companies that offer LLC services but I'll be discussing a few of them.
If you want to know about all the best service providers then you can read our detailed guide.
ZenBusiness:
If you are looking for the complete package then ZenBusiness is the best choice.
They have got everything; at just $49 their starter pack includes LLC formation, free registered agent for one year, operating agreement template and much more.
They have 4500+ reviews and mostly all of them are positive.
It also offers a pro-package that has a worry-free guarantee feature. This feature provides good care to customer's annual report filing.
You can also read the full review on ZenBusiness.
Northwest:
If you are looking for a more experienced company then Northwest is definite choice. They have been providing LLC services form 1998 and has established themselves as the best LLC service provider
Northwest has got the best customer support as their team is filled with highly professional staff. They also provide LLC registered agent free for one year.
One major downside of Northwest would be its pricing. Northwest is quite expensive as compared to others and mainly that is because of its experience in providing LLC service.
You can also read the full review of Northwest for complete guidance.
Conclusion:
If you are thinking of becoming an Uber driver or you are already one then you must think about creating an LLC.
It has proved itself to be the best business structures for Uber and Lyft driver as it protects your personal assets, gives you tax flexibility and offers many other advantages.
There are many other LLC service providers that can form your LLC without you worrying. These LLC services are quite cheap and provide the best overall package.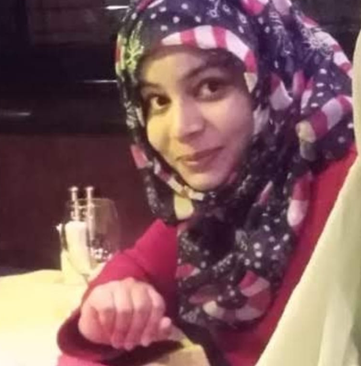 Aisha Noreen is an owner of a small business with more than 9 years of experience in the marketing industry. With the wisdom of an old soul, she always seeks innovation and mind-blowing ROI techniques. Her unique approach helped many small businesses thrive and she can surprise you in many ways as well. Believe it or not, her energy, passion, and creativity are contagious enough to transform your business and take it to another level.