If you're looking to form a non-profit organization in Idaho, incorporation is your first step. How to form an Idaho nonprofit corporation is a question we're going to answer here. Here you'll learn to start Idaho Nonprofit Corporation in simple 10 steps. So let's start.
In case you don't know: A nonprofit corporation in Idaho is a corporation formed to carry out a charitable, educational, religious, literary, or scientific purpose. That is why it is not liable to pay federal or state income taxes on profits it makes from activities.
---
Form an Idaho Nonprofit Corporation in 10 Steps
Pick a Name
Designate Incorporator
Select Registered Agent
File Articles and Get an EIN
Establish Bylaws
Hold Initial Meeting
File Tax Exemption
Register to Fundraise
Obtain Licenses
Acquire Insurance
---
It takes a limited number of official steps to kick start an Idaho nonprofit corporation. Let's walk through them one by one to understand the formation process in detail!
Name Your Organization
Idaho Whenever starting a new project or organization, one should always first decide the right name for it. Most of the time, this step proves to be the best in ranking your nonprofit corporation at the top in Idaho. Your organization's name would be such that it covers up your aim in it.
The Secretary of State has its website where you can check for the availability of chosen names. Furthermore, you also have the chance to book that name for two months so no other company can register it on their behalf.
It might seem simple, but picking a name for the nonprofit corporation boosts its worth in Idaho. Always remember to never violate or disturb other entrepreneur's brand rights at any cost.
Search for an Incorporator
A person should be aware of the importance of an incorporator before hiring anyone. He is the personnel who is capable of preparing, making a contract, and submitting all of your corporation's essential articles.
Designating the right incorporator will help you interlink your corporation with Idaho. After this, you can even look for a responsible board of directors. Idaho requires at least three directors for your initial board.
Need Best Incorporator? if you are confused which incorporation service provider you should choose among the many, then you can consider taking a look at the comparison between some of the best service providers like Incfile vs LegalZoom and NorthWest registered agent vs LegalZoom to conclude which one is the best.
Hire Your Registered Agent
Who is a Registered Agent?
A person who receives official notices and keeps a check on the organization's documents is a registered agent.
Whoever person you want as a registered agent should always be available between working hours with a proper office setup. Furthermore, he needs to be physically present in Idaho to manage the company concerns.
Selecting an Agent
It's another crucial step to select a registered agent for your nonprofit corporation who can handle your personal or official legal documentation. One should give them secured online account access that will make it easy to maintain a record.
You should also enlist your registered agent name and address before submitting the reports of the organization to the state. The services by the agent can either be fully provided or in terms of formation packages.
Did You Know! You can get free registered agent services if you choose to hire an online incorporation formation service provider like Inc. Authority and NorthWest.
File the Articles of Organization and Apply for an EIN
Submitting the articles of organization is another vital step in the creation of your nonprofit unit. The state of Idaho requires a license of formation before you head towards demanding an EIN.
Information Required on Official Documentation
When you are forming incorporation in Idaho, make sure your official paperwork has all the necessary information, such as the following:
Your nonprofit corporation's name
A duplicate file of your name reservation license
Number of members of your organization
Information of the person submitting the initial form
Relevant information of your corporation's registered agent
Group of directors handling the initial board
Information of the group of primary directors
Identity and location of the incorporator
Sign of incorporator
After you are done submitting the form, it is necessary to send a check worth 100 dollars. The next step is to transfer it to the Secretary of State with the License of Formation. It usually takes one to two weeks for the two moves of document formation in Idaho.
The first is when the state of the Judge of Probate runs and utilizes 1-2 working days.
In the next step, the company sends these official notices to the Secretary of State.
What is an EIN & How to Get it?
Every nonprofit corporation stepping in Idaho is required to get an EIN, also called a Federal Tax Identification Number.
The purpose behind this tax number is to select representatives, create official bank accounts, and submit the tax-exempt statuses. In Idaho, it's so convenient to get an EIN just by preparing and filing the appeal in a single form. Not only this, but it is all free of cost.
Set up your Non-profit Bylaws
Some bylaws should always match the Idaho laws before submitting the articles of the organization.
What Do Bylaws Hold?
Forming a nonprofit corporation in Idaho follows some meeting procedures, choosing officers or directors, and other such formalities.
The bylaws correlating with the laws of Idaho involve the rules and regulations of such steps. Your state is not responsible for listing these laws with the state, but your company is. These are the running manuals of your nonprofit corporation.
You can even search for some authentic samples at different websites for your satisfaction.
Arrange an Initial Meetings
Now is the right time to arrange a few meetings to discuss with the board of directors. This step towards initial meetings will help you pick up the group of officers and directors for your corporation.
Moreover, it will assist you in appointing bylaws, making policies, and finding solutions. It's your organization's responsibility to enlist key points of everything discussed in the meeting. It can be further utilized as an official record that is the written form of all essential decisions made.
File Your State Tax Exemption
Keeping up the file tax exemption is important for your nonprofit corporation in Idaho. It is because it can protect you from spending on any sales or income tax within the state.
When you receive the IRS association letter for your corporation, you must manage the state's requirements to ensure the tax exemption situation. All the requirements for a nonprofit organization differ from county to county.
Most of the states have their personal exemption notices utilized for tax/sales purposes. But in the end, it all demands submitting applications and time to time renewals.
Furthermore, the Idaho Department of Revenue has displayed detailed information regarding tax exemption entities. You can visit the website to know more.
Register in the Official State for Fundraising
The next move is similar to the previous one, which is registering to fundraise. Most of the states in the U.S demands annual donations for registration. The rules vary from area to area and state to state. For a nonprofit corporation in Idaho, it's essential to register in the official state but may differ for different states, keeping in view the significance of the organization. Furthermore, the state requires the submission of your corporation's yearly income tax report too.
What if Your Nonprofit Corporation Has Multiple Branches?
If your new nonprofit authority consists of several branches, every one of them will have to have its individual notice. It can be linked to either the organization itself or the attorney general. They will further collect all applicable documentation and will file it to the general counsel. So, enrolling in fundraising is important.
Apply for Licenses and Permits
Many new nonprofit organizations in Idaho are asked to get an official license. So if you are planning to be the one, getting a business license is crucial. Every state regulates this license in its own way. Other than the general corporation permit, there are multiple distinct business-related licenses and allowances. You might have to procure them to be an influential part of the state.
The U.S has defined some quick online reference guidelines for such licenses. If you want to grab more knowledge about it, you can visit the website and examine if you apply to it or not. Furthermore, many areas in Idaho are location-specific and demand separate consents. These include Mobile, Montgomery, Huntsville, and Birmingham.
Apply for an Insurance Policy
After you obtain a license for your nonprofit corporation, it's also necessary to secure and apply them at different levels. Every new organization in Idaho, which has its workers, is asked to acquire two types of insurance policies. These are as follow:
The Unemployment Insurance Policy
The Workers' Compensation Insurance Policy
Both these policies fall under a broad range of requirements in the state. Moreover, there are official business pages on the website of the Department of Labor.
These are unemployment insurances and workers' compensation, so you can even visit them to comprehend more about the laws and how to apply for insurances. It doesn't matter what business you are running – either it's your nonprofit corporation or not!
You have to accept these policies to get stable in the state. Not only these, but there are also some liability and other business-specific insurances, which you can get on your choice. But acquiring them is not a legal necessity by the state.
Did You Find It Easy Forming a Nonprofit Corporation in Idaho?
It can sometimes feel complicated to form and process a nonprofit corporation in any state of the U.S, but ignoring it is never an option! There are multiple best sources to help you initially form the organization in Idaho, just for instance Idaho Association of non-profits, which is excellent.
After we've discussed the whole topic, you might now be well familiar with the essential formation steps of the corporation. If you ever need any help relating these points, Internet has enhanced knowledge to provide you.
It's quite easy to take advantage of the resources rather than doing it yourself. We really hope this article helped you in the best of potential ways. For more queries, you can check the official websites for nonprofit corporations in Idaho or other states of the U.S.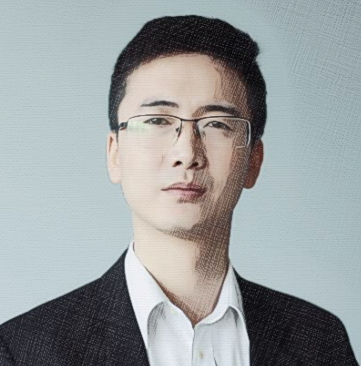 Hi, Wilson here. I'm here to help small business owners and entrepreneurs form an LLC for free and affordable prices in any of the 50 States. In my opinion, Forming an LLC shouldn't be so complicated, and I mean it. Stay with me to see how!
Please note: This page may contain affiliate links. If you buy a product or service through such a link we earn a commission at no additional cost to you.